Aix-Les-Bains benefits from an exceptional living environment on the shores of Lake Bourget and a high quality preserved environment where life is good. Considered one of the oldest cities in Savoie and always known for its spas, Aix-les-Bains, the 2nd most populated city in Savoie, is very popular for its charm and its economic attractiveness. 
The assets of Aix-Les-Bains 
The city has many advantages, its location on the shores of Lake Bourget, the mildness of its climate, its cultural and historical heritage, and its many leisure opportunities. Aix-Les-Bains is a city where life is good, with many activities that allow you to have fun all year round.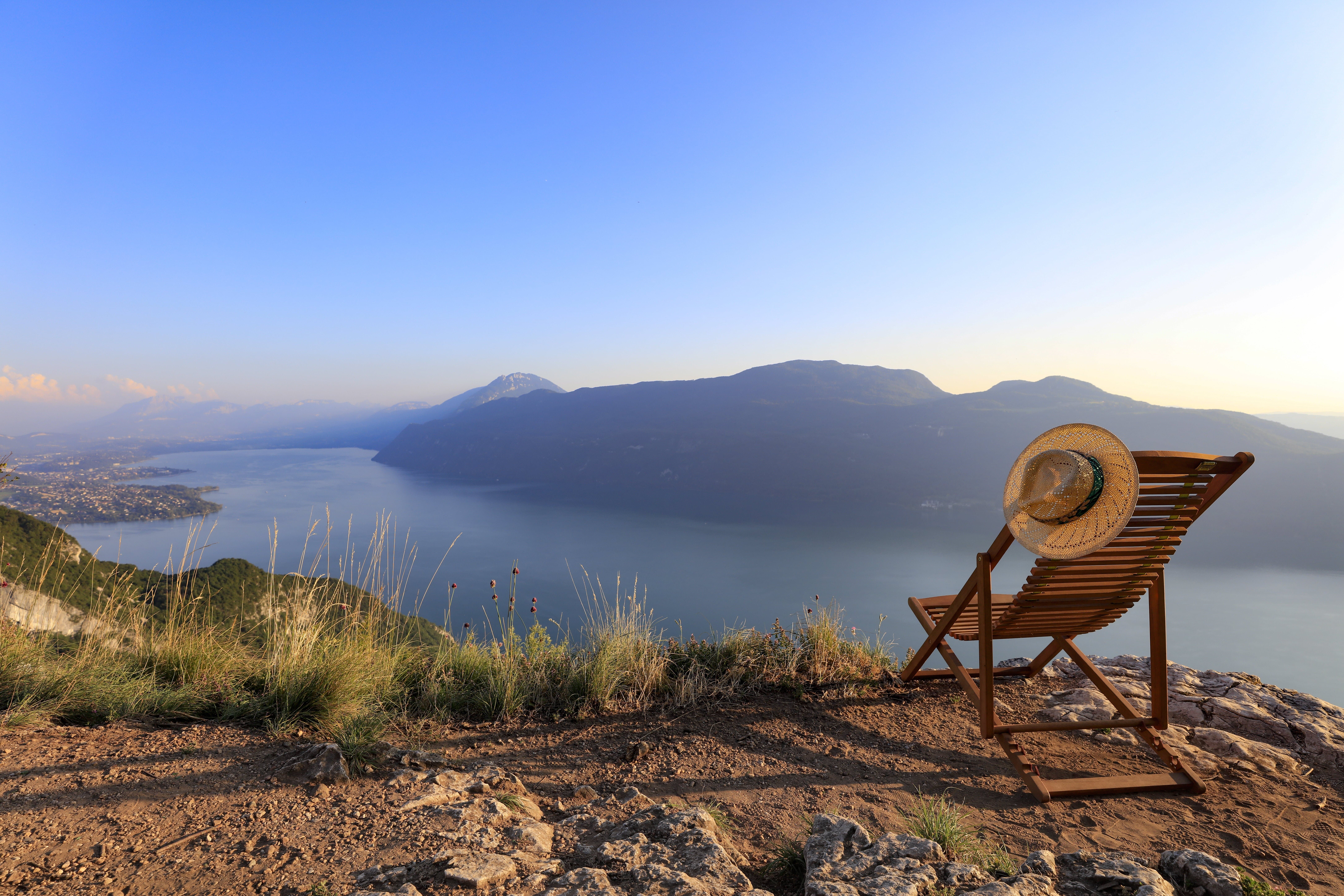 (Photo Belvedere_de_la_Chambotte - Monica_Dalmasso_-_AixRiviera)
An easily accessible city

About 30,000 inhabitants, Aix-Les-Bains is a town on a human scale located in the department of Savoie, in the Auvergne-Rhône-Alpes region and benefits from a unique geographical position, close to large cities such as Lyon, Grenoble, Geneva The city is served by several highways but also the TGV. For example, the A41 connects Grenoble and Geneva, both accessible within an hour by car, or the A43 which connects Lyon and Turin. Annecy is only 30 minutes away and Chambéry, prefecture of Savoy, is less than 10 minutes by car, with the possibility of getting there by bike using the greenway. The major Savoyard ski resorts, popular destinations during the winter season, are less than 30 minutes away by car.
A pleasant and preserved environment
Located on the shores of Lac du Bourget, the largest natural lake in France, it benefits from a milder and more pleasant climate throughout the year and in summer the water in the lake can reach 28°C. Also, surrounded by the Alpine mountains and located between the natural parks of Bauges and Chartreuse, Aix-les-Bains benefits from a breathtaking natural setting. Even in the heart of the city, nature is omnipresent thanks to its many parks and gardens. Aix-Les-Bains is a city in bloom but also a city of water being the 4th French spa town and welcoming 30,000 spa guests each year.
 An attractive and dynamic city
Aix-Les-Bains is one of the most attractive cities in France from an economic point of view. The city has a very dynamic commercial environment and a large number of companies are located there. This makes it an ideal location for companies looking to set up shop or expand their business. Moreover, Aix-les-Bains is a dynamic cultural city, with many activities and attractions that attract residents and visitors. This makes it an ideal place to live or visit.
The best neighborhoods of Aix-Les-Bains
Pleasant to live in and with approximately 30,000 inhabitants, Aix-Les-Bains is a modestly sized city that is booming. The city is increasingly popular with locals and foreigners, who are looking for a place to live or invest in the region due to the many shops, schools and an adapted public transport network. The real estate market there is booming, especially in some of the most popular districts.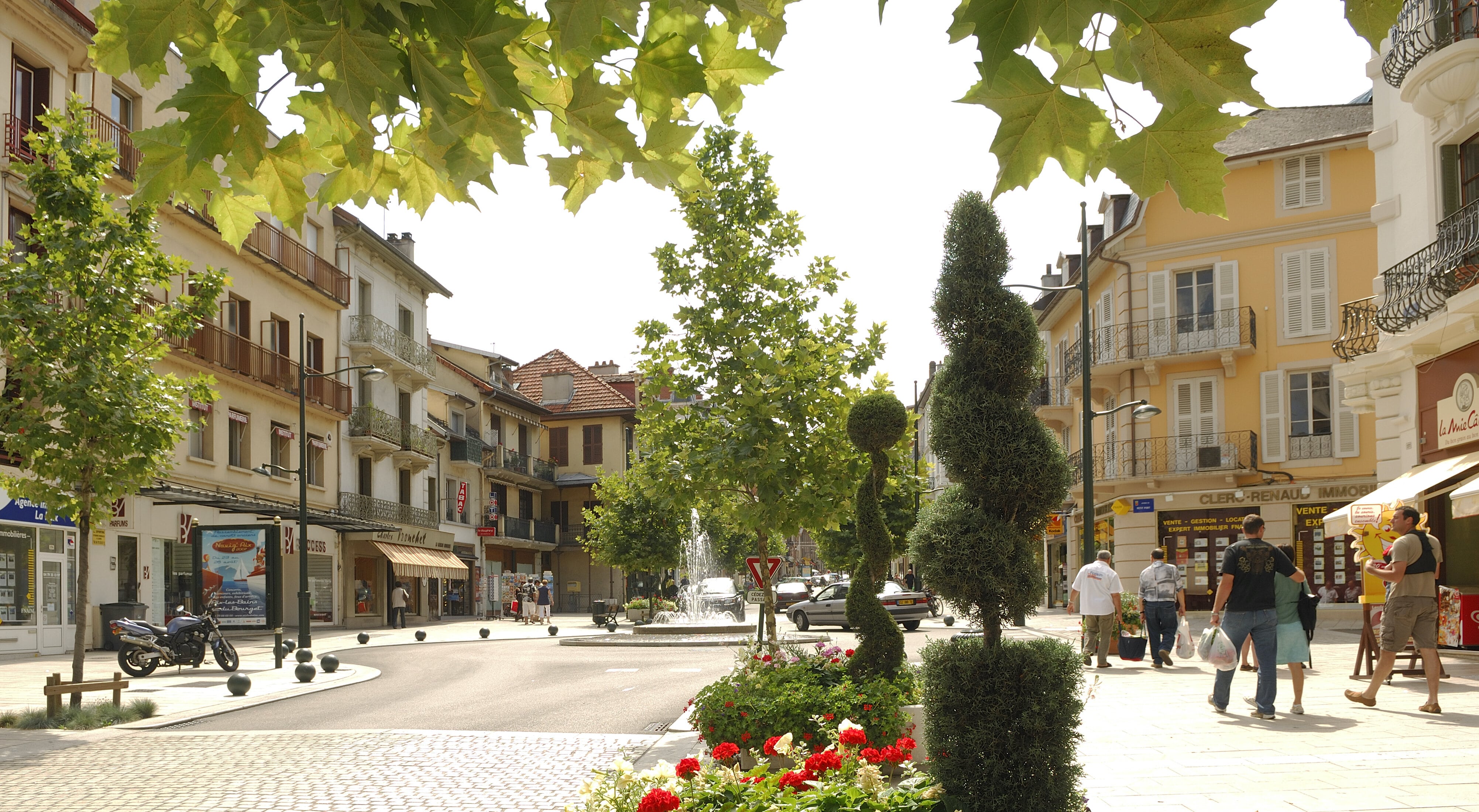 (Photo Rue_de_Geneve_Aix-les-Bains-Gilles_Lansard-AixRiviera)


The city center of Aix-Les-Bains 
The city center of Aix-Les-Bains, especially to the south, is a residential area offering many apartments for sale or rental in buildings with Belle Époque style facades which are the dream of any investor considering the purchase. of a property in Aix-Les-Bains. When you live in the center of Aix-Les-Bains, you are guaranteed to be close to shops, monuments, museums and the lake. The city center of Aix-Les-Bains is an excellent location for your future property. 
The Saint-Pol district 
The Saint-Pol district enjoys a privileged location on the heights of the city and offers a view of the spa town, the port and Lake Bourget, just a few hundred meters from the historic centre. The Chevalley thermal baths are located in this district, as well as palace-hotels now transformed into apartments and magnificent villas built between 1850 and 1950. 
The Rondeau district 
The Rondeau district is one of the developed districts on the edge of the lake and it is in this district that the marina of Aix-les-Bains is located, the largest freshwater marina in France. This district is full of green spaces and tree-lined paths, it is a real haven of peace for investors in search of tranquility and as many undeniable assets if you are thinking of looking for a property to rent in Aix- the baths. 
If you wish to avoid the city and benefit from more space while taking advantage of the proximity of Aix-les-Bains, you can also opt for one of these neighboring towns: Tresserve, Mouxy, Grésy-sur-Aix or again Drumettaz-Clarafond. 
The real estate market in Aix-Les-Bains 
The real estate market in Aix-Les-Bains is growing with prices constantly increasing over the years. The average price per m² for a house is now €4,560 compared to €3,968 for an apartment, an increase of almost 7% in one year. The property market in Aix-Les-Bains is varied and interesting. There are apartments in the historic center of the city, villas by the lake, and even magnificent residences such as mansions or mansions. Whatever your needs or your budget, there is certainly a property that will appeal to you in this charming city. If you wish to invest in real estate in Aix-les-Bains, do not hesitate to contact our real estate agency BARNES Aix-les-Bains so that our advisers can present our properties to you.
(Cover photo_ Simon_Guillaume)