Luxury Real Estate - Barnes Mont-Blanc
Luxury real estate in the Alps
The most beautiful views in the French Alps are found in the Mont-Blanc and Aravis Ranges. These mountains are known the world over for their traditional villages, lush forests, winding roads and snow-capped slopes. Discover the good life in the mountains with Barnes Mont-Blanc.
Our mountain destinations
See all our properties in the mountains
Luxury real estate near the Lakes of Savoie Mont-Blanc
Lake Annecy, Lake Bourget and Lake Geneva are some of the most beautiful lakes in Europe. With beaches and hilly plains, relaxation and water sports, these destinations are popular all year round. Cool off by the lake with Barnes Mont-Blanc.
Our lakes of Savoie Mont-Blanc destinations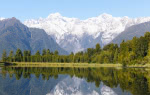 Barnes, your real estate expert in Savoie, Haute-Savoie and Pays de Gex
The BARNES Mont-Blanc Group is comprised of renowned experts in their regions. We offer a selection of luxury properties for sale or rent in Haute Savoie, Savoie and the Ain.
We assist you in your luxury real estate purchases in Haute-Savoie and the Sillon Alpin at our 6 agencies in the exceptional locations of Megève, Chamonix, Annecy and Geneva & Pays de Gex, surrounded by legendary mountains and majestic lakes.
No matter your criteria, our team will rise to the challenge with its expertise and experience working with sophisticated, international clientele.
Discover the group
Latest news on the high-end real estate market
Laissez-vous séduire par le Lac de Saint-Guérin, joyau naturel du Beaufortain.
Read more
Le Beaufortain, niché au cœur des Alpes françaises, est une région à couper le souffle. Découvrez 5 visites incontournables à faire dans cette belle région.
Read more