During the health crisis, acquisitions continue! Everyone had to adapt during their two yearsandthe wealthiest did the same. In a context of faster than expected economic recovery, the ranking of major international cities has once again been turned upside down: Miami, Austin, Tokyo, Geneva and Paris make up the Top 5 of the BARNES City Index, a mix of safe bets and bets on economic attractiveness.
«In 2022, the BARNES City Index has never been so varied,highlighting meteoric rises like Madrid, Moscow and Prague, but also traditional safe bets like London, New York and Tokyo. The reflection of the changes caused by the health crisis and especially the ability of the great fortunes to adapt», comments Thibault de Saint Vincent, President of BARNES.
These are the main findings of BARNES annual survey. Every year, the international luxury real estate network analyses a very specific segment of personalities and families. These are the HNWI* or UHNWI** for «High-Net-Worth Individuals»and «Ultra High-Net-Worth Individuals». To be eligible for either of these two categories, you must have a wealth of between one and thirty million dollars (or more).
Representing 6.1% of their wealth, luxury real estate may be the smallest components of their asset portfolio but they play an important role in the life of UHNWIs. Most own at least one (or even more) holiday home(s) in addition to their main residence, not to mention the pied-à-terre they have chosen to buy, for themselves or for their children, in their favorite major cities.
Richer and richer, younger and younger
Driven by entrepreneurship and stock market performance in technology, public health andcommunication, the recovery was stronger than expected after the health crisis and UHNWIs are the image: the population of ultra-wealthy people increased by 5.5% in one year, to 295,450 individuals, while their overall wealth rose from32.2 to nearly 35.5 billion dollars. Of the 3204 billionaires on the planet, 670 became billionaires in 2021, while the category of «super billionaires», whose fortune is more than $ 50 billion, grew by 27%.
Another major development: Generation Z (i.e. individuals born between 1993 and 2010) is settling permanently. In 2025, they will represent 10 to 15% of UHNWIs, compared to 4% in 2019; by way of comparison, «baby boomers» (born before 1945) will increase from 23% to 5-10% from 2019 to 2025; in 2025, Generation Y (1978-1992) will become the majority, representing 45 to 50% of ultra-wealthypeople. Generations Y and Z, one of whose main traits is high environmental awareness, will help change the face of the market: currently the first users of the second-hand or even third-hand luxury market, they are also the first to willingly engage in expensive renovations, integrating work to bring it up to energy standards. Attentive to the origin of raw materials and the ecological weight of materials, they will contribute to an ethical and eco-responsible footprint in the world of luxury real estate.
Miami,  the start-up city


A big surprise of the BARNES City Index 2021, Miami has been able to ignore the constraints of the health crisis and prove that its new image as a flourishing metropolis was not a mirage. The sunnyclimate, the beauty of the beaches of BiscayneBay, the very advantageous taxation without income tax for individuals and a corporate tax limited to 5.5%, a flourishing cultural life, the quality of schools, the health system and universities and a prestigious market at still reasonable prices: so many assets that have convinced HNWIs and large companies, who migrated from the Northeast of the UnitedStates or California even before the coronavirus appeared. It is also the city in the United States withthe highest number of new inhabitants in 2021, 2nd for economic growth, 1st for start-ups (9.39% of the workforce!) and 4th school zone in the country in terms of supply. Home to no less than 1,000 multinationals and with an average age of 38.2 years, Miami is a bubbling global city.
«Instead of putting the city to sleep, the Covid-19 outbreak has only highlighted Miami's strengths, generalizing remote work and making hedge funds move much more frequent. Nicknamed the Gateway to the Americas, Miami is open to Europe, Asia and the Middle East,» adds Thibault de Saint Vincent.
With the new arrivals, the strong rental demand can only entice investors. Buyers, on the other hand, are turning to recent quartiers and those withproven rentalcapacity, especially those inEdgewater (+40% for rents),downtown under renovationand Brickell (+30%). Homes in Miami Beach, Coconut Grove, Key Biscayne and Coral Gables remain stable with great growth and a supply of waterfront homes; in fact, the most sought-after properties are oceanfront villas with pontoons on secure private islands as well as penthouses with panoramic views of the waters; what interests newcomer Americans are ultra luxurious properties for themselves or rental.
«Survivor of the subprime crisis, preserved despite Covid-19, Miami has been able to dust off its image as a sleepy metropolis to become a flagship destination for entrepreneurs and start-ups. Even though prices are high, the Miami market has not yet reached the same peak as in the last cycle. The horizon is therefore clear for 2022 in Florida! » he adds.
Austin, 2nd: «Bigger in Texas !»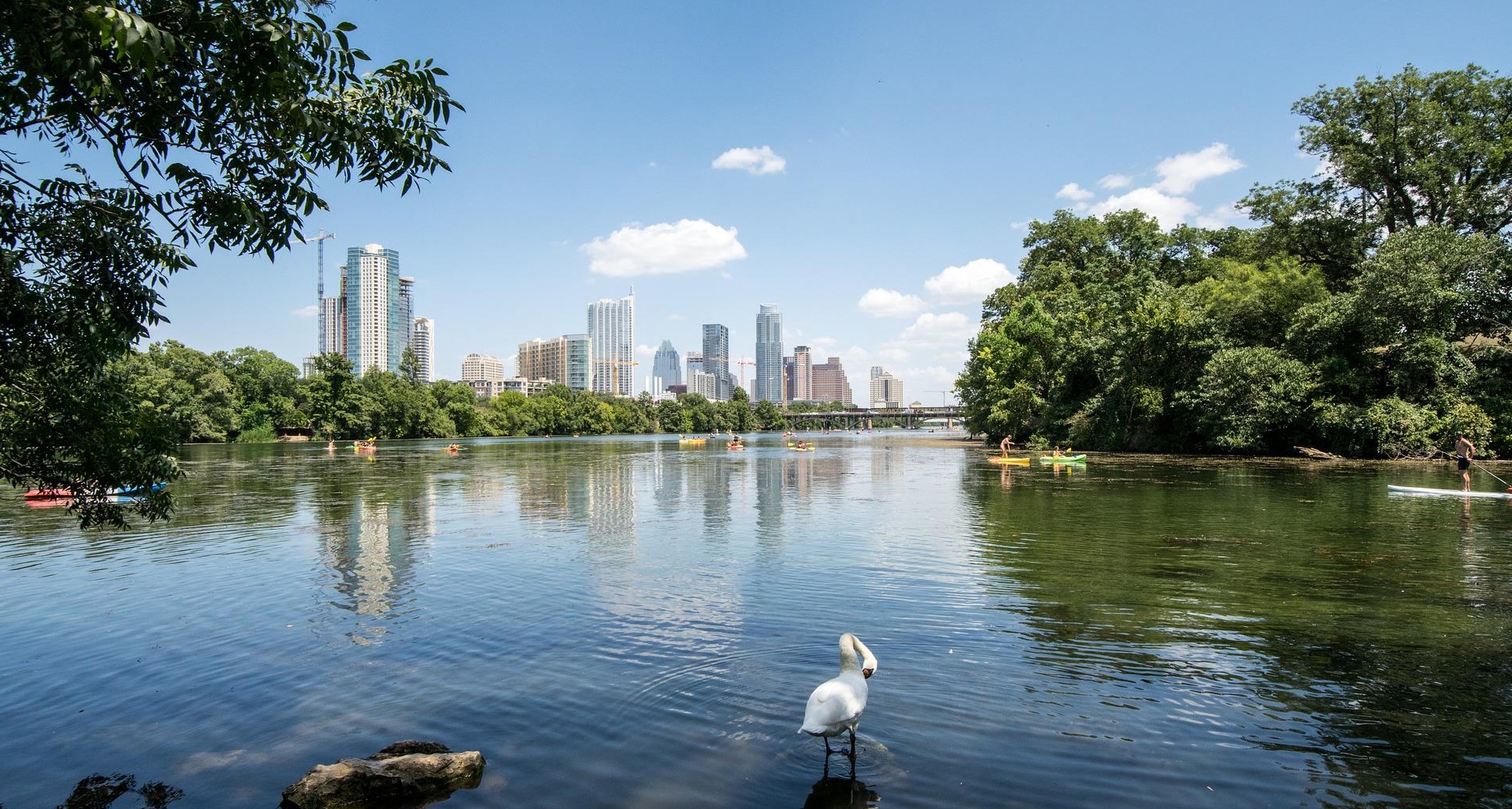 A jump of 22 places, far ahead of New York(7th), Los Angeles (14th),Dallas (17th),SanFrancisco (29th),San Diego (30th),Washington (31st),Boston (34th),Chicago (41st,tumbling from 21st place)... Who would have predicted such petulance in Austin? The capital of Texas makes a sensational entry to the 2nd place of the BARNES City Index in 2022, after being rankede 24th in 2021.
Less formal than Houston, more delusional than Dallas,Austin has long owed his fame to the University of Texas,the iconoclastic country rhythms of Willie Nelson and his equally hair-raising motto, Keep Austin Weird. Now, the texas capital boasts a vibrant cultural life, including the South by Southwest festival, brand new skyscrapers and an authentic downtown devoid of major commercial brands. This, with a lack of personal income tax, a cost of living 40% lower than in New York and very reasonable prices, earned it the support of americans, a «supernova» or metropolitan area with high growth potential according to PwC«s Emerging Trends in Real Estate report, »analyzes Thibault de Saint Vincent.
Luxury real estate saw its prices rise more than those of New York and major California cities in the first three quarters of 2021: the Austin market starts at $ 2.34 million (2.12 million euros), an increase of 33% compared to 2020 and 44% compared to 2017 according to the Wall Street Journal. High-end homes, which took nearly four months to sell five years ago, are now sold out in less than two months; the median price of houses climbed by $ 100,000 in 6 months last year e!
Downtown, the neighborhoods of Barton Hills, Barton Creek, Zilker, Rosedale, Windsor Road, Bouldin Creek, South River City and Cherrywood, both lively and upscale, see their prices soar,while villas or penthouses along the banks of the Colorado River, villas in secure residences and large condos with views of the city center are tearing themselves apart like hotcakes.
«In fact, demand is much higher than supply, a situation that should guarantee an annual price increase of more than 10%. Especially since economic activity accelerates every year thanks to digital technologies, directly challenging Silicon Valley,» he continues. NearTesla and Oracle, which have already settled in Austin's Silicon Hills, Apple plans to open a $1 billion campus there in 2022. While waiting for a stabilization of the number of transactions, Austin, a city of barely 1 million inhabitants, should continueto grow and investments will appreciate...
Note that Texas seems to bring for its metropolises, since Dallas is also catapulted from 32nd to 17th place... As they say there, «Everything is bigger in Texas »!
5th in the ranking, Paris is magical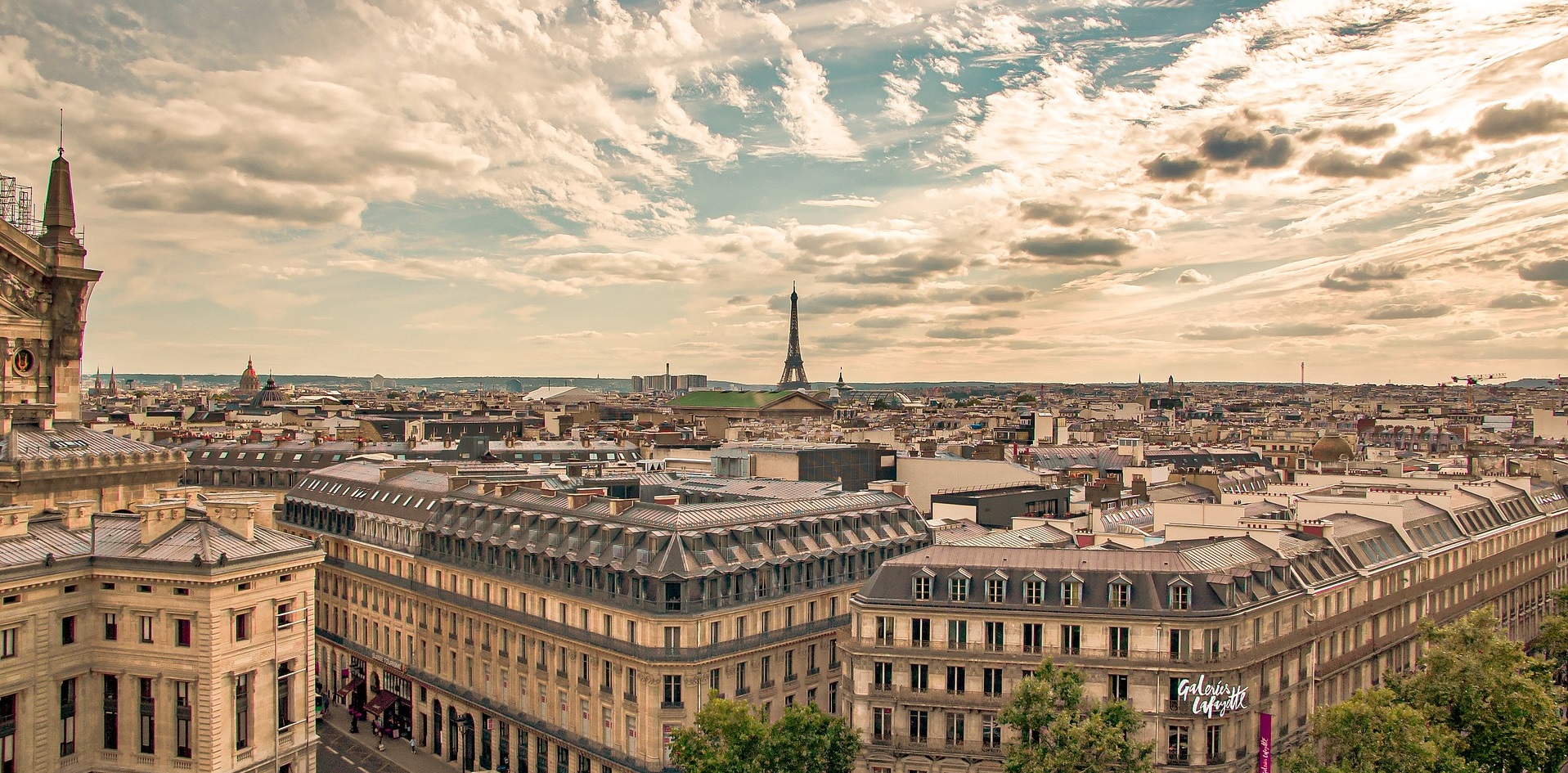 Ahead of London, New York and Los Angeles, Paris is the only one, with Tokyo, to regain its place of yesteryear in the Top 5 of the BARNES City Index, rising from 7th to 5th place. For Thibault de Saint Vincent: «After having maintained the course for a year 2020 of all risks, the City of Light has proven its safe haven, making 2021 a record year, with increases of 5 to 10% for quality properties located on high floors in beautiful luxury buildings and for properties with terraces with garden. Those who displayed defects and nuisances, on the other hand, fell by 10 to 15%.»
Investors also recognized the renewed attractiveness of the Capital, with the development of the Grand Paris Express and the2024 Olympic Games. We can also salute the solidity of hauts-de-Seine in luxury real estate, thanks to a reinforced demand for larger surfaces and outdoor spaces, attracting Parisian buyers in search of a better quality of life. For the same reasons, the Yvelines have seen their enthusiasm confirmed and even accelerate in 2021.
* Ultra High-Net-Worth Individuals: individuals or families with assets of at least thirty million dollars
** High-Net-Worth Individuals: individuals or families with wealth between one and thirty million dollars