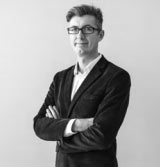 Barnes has locations in luxury destinations around the world, brining it closer to its clients and exceptional products. Barnes Mont-Blanc Annecy is no exception. The team has taken up residence on Avenue d'Albigny facing the lake, at the intersection of its three favorite regions: Annecy, Aix-les-Bains and the Aravis Range. "This high-end segment, which is particularly fast-moving and sought-after for the exceptional setting and unique properties, is home to the best offer in all of Haute-Savoie, both quantitatively and qualitatively," says the manger, Geraint Davies. Three places, three lifestyles: Annecy is the most popular, in part due to its proximity to Geneva. This small, vibrant town is known for its gorgeous shores. Aix-Les-Bains is growing quickly. Both retirees and young executives love the year-round peace, quiet and quality of life. Finally, the Aravis Range attracts skiers and hikers with its preserved mountain setting. When David Prétot, head of two other Barnes Mont-Blanc branches in Chamonix since 2012, founded the Annecy location, he created a clear connection between the lakes and the mountains. He expanded his offer with properties that are more urban, but no less luxurious, for clients who want to live their way in any season, with a property on the lake or a chalet in the mountains.
The Barnes way
Barnes branches enjoy a unique international network provided by this leader on the luxury real estate market. Agencies work together to create optimal visibility on the vast worldwide market and increase their clients' chances for buying and selling. The huge catalogue includes a wide range of properties located throughout the world. Each agency is an expert in its own market and applies the Barnes methodology: top quality service, premium communication, high-performance tools and bilingual staff with experience working with sophisticated, international clients.
Eight expert consultants, all partners
In Annecy, the eight consultants were selected for their many years of experience in sales and luxury real estate transactions. Each one of them is an expert in the agency's regions, which they all share. "We meet the Barnes quality standards at every turn. Our employees are all bilingual. We communicate and promote our properties appropriately with international marketing, professional photography and more.
In addition, we cultivate a fine-tuned, personalized client approach while remaining available and efficient," explains the Manager. His 10 years of experience in luxury real estate in this exact region earned him the position as head of the agency. And he explains the agency's primary goal of becoming a partner to its clients: "At Barnes Mont-Blanc, you receive the Privilege Offer, which includes a custom support plan, a variety of communication tools and the latest technology such as 3D or video tours, as well as our complete service that we provide to all of our clients, from setting them up with a bank or notary for legal needs to recommending contractors for renovations".
Read the full article here:
http://www.barnes-montblanc.com/pdf/mont-blanc/Barnes_Annecy_redactionnel_B...