This year, you might want a change of scenery for the holiday. You might be looking for a sunny destination, but definitely not overcrowded beaches by the sea. You might be looking for a sporty destination, where you can experience paragliding, climbing, hiking, biking, helicopter touring… You might on the contrary be looking for a peaceful destination, where you can relax and enjoy a jacuzzi, a sauna, a heated outdoors swimming pool, a walk through the city center, a shooping experience or eating at the sunny terrace of a Fine Restaurant, with a splendid view, without leaving too far from home.
There is only one destination that has it all : the mountain ! Enjoy charming altitude holidays, the perfect compromise between surpassing yourself and recharging your batteries, with 4 of our luxury holiday rentals in Chamonix.

The Horizon Apartment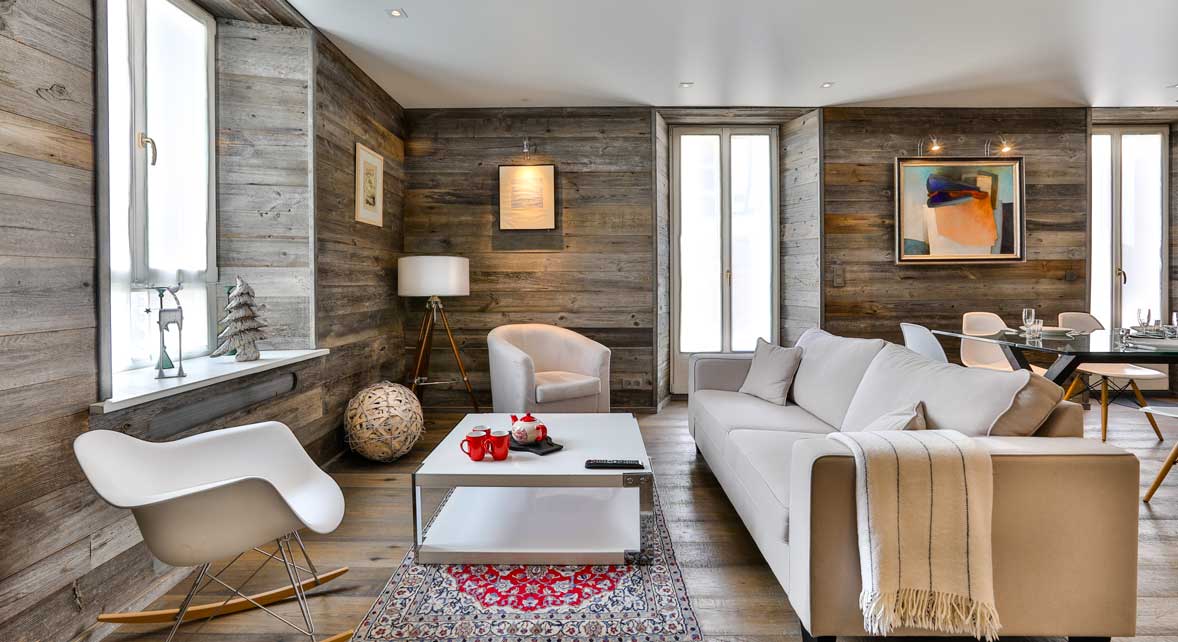 In immediate proximity to the city center's stores and restaurants, this well decorated and cozy apartment can accommodate a family of 4, and is rented by the week ir the season. Its vast and sunny terrace allows for outdoors breakfast, lunch and diner, and displays a stunning view of the Mont-Blanc.
La Ferme du Crêt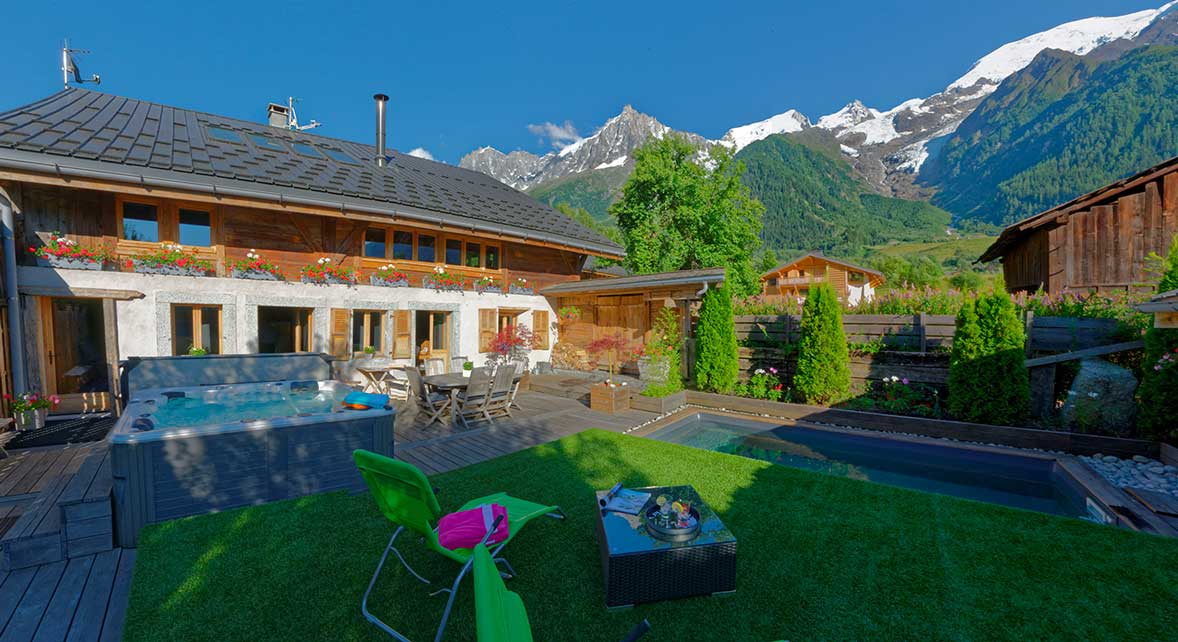 Located just beneath the the Bossons Glacier, this renovated farmhouse offers a panoramic view of the Mont-Blanc mountain range. This chalet can easily accomodate groups of 8, and promises authentic and confortable holiday : heated swimming pool and outdoor jacuzzi, 5 minutes from Chamonix's city center.
Bella Vista Chalet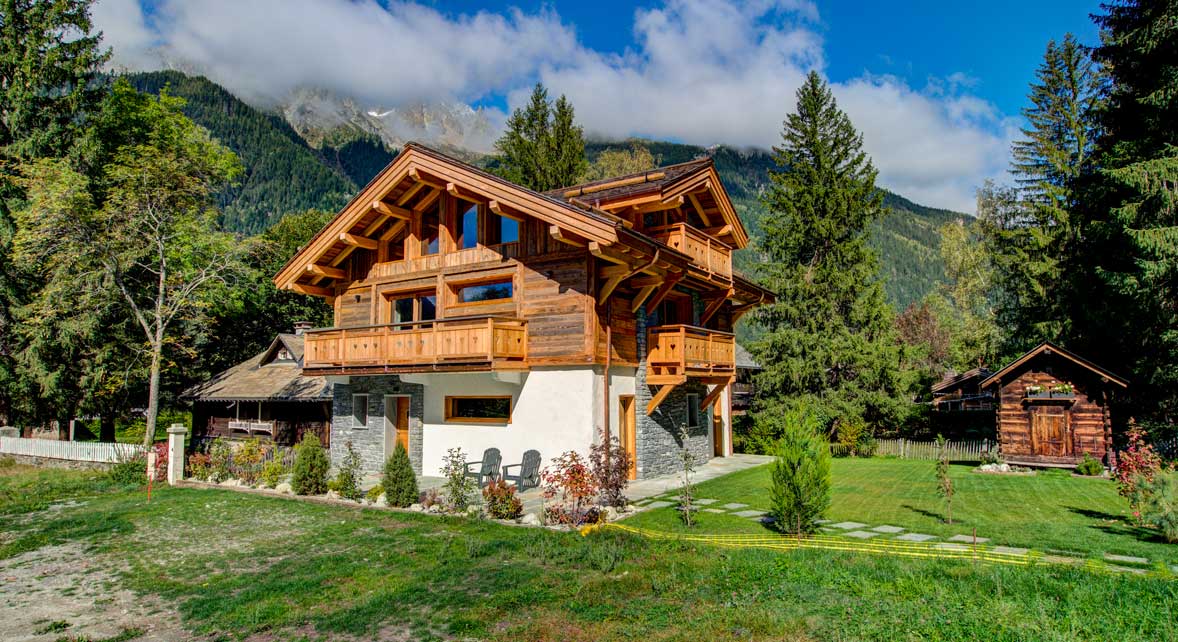 Vacation begins as soon as you step through the door. This Chalet's unique style and atmosphere will seduce you at first sight. Designed for 10 people, and located in the popular area of Les Praz, very close to the Chamonix golf course and hiking trails, Bell Vista offers a luxury wellness area with its 4 en-suite bedrooms, its sauna and its outdoor Swedish bath.
Chalet Arandellys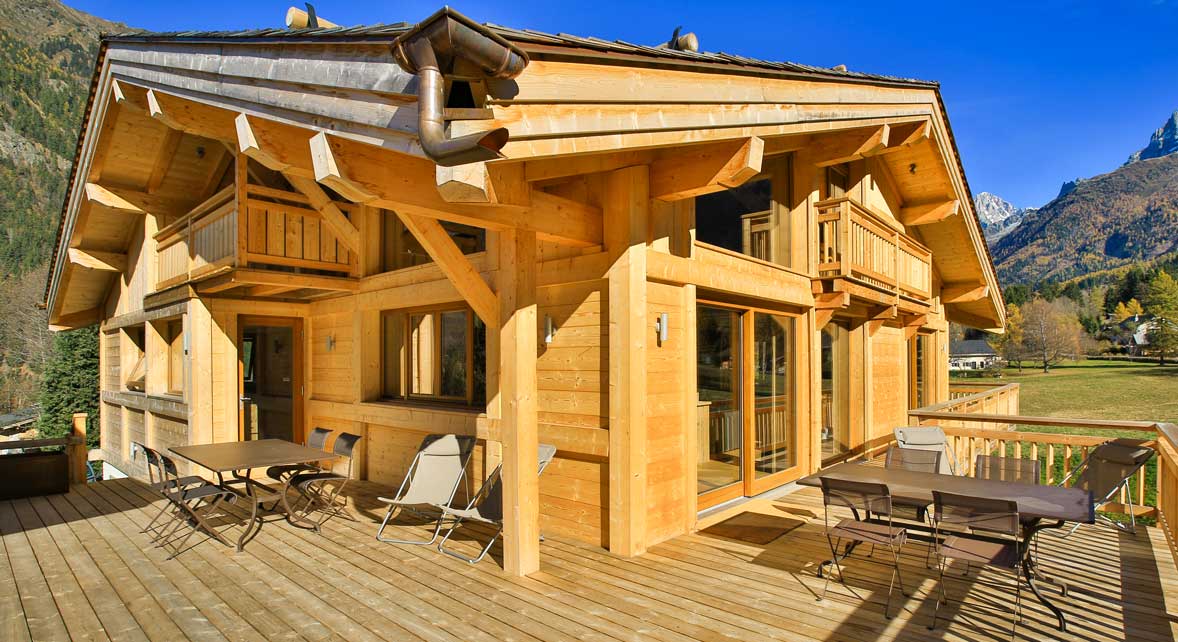 This chalet is a destination in itself. Spending your holidays at the Arandellys guarantees you you a large number of activities and experiences. This stunning contemporary construction contains a home cinema, a game room, a billiard table, a bar, a large sunny terrace overlooking the Aiguilles de Chamonix and a wellness area, including a heated indoor swimming pool, and a sauna. A perfect match for groups between 14 and 18 people who want to in Les Houches.
Are you now convinced to spend your holiday in Chamonix ? Contact our rental expert at BARNES Chamonix to book your summer holiday, and discover all the experiences Chamonix has to offer.