Need to recharge your batteries after an intense start to the year? Want to relax and enjoy the mountains with your family? Whether you are looking for proximity to nature and hiking paths, or proximity to the dynamic village center, you are welcome to discover or rediscover Megève with BARNES and hiking, or a fan of the dynamism of the village center, why not discover or rediscover Megève with BARNES this summer?
Exceptional chalets with a view, a swimming pool and a garden, located in a confidential and peaceful green settings, or apartments in the village center with immediate access to stores and restaurants, BARNES presents 4 prestigious properties for rent in Megève to enjoy the mountains with your family this summer!
Chalet Meg'Infinity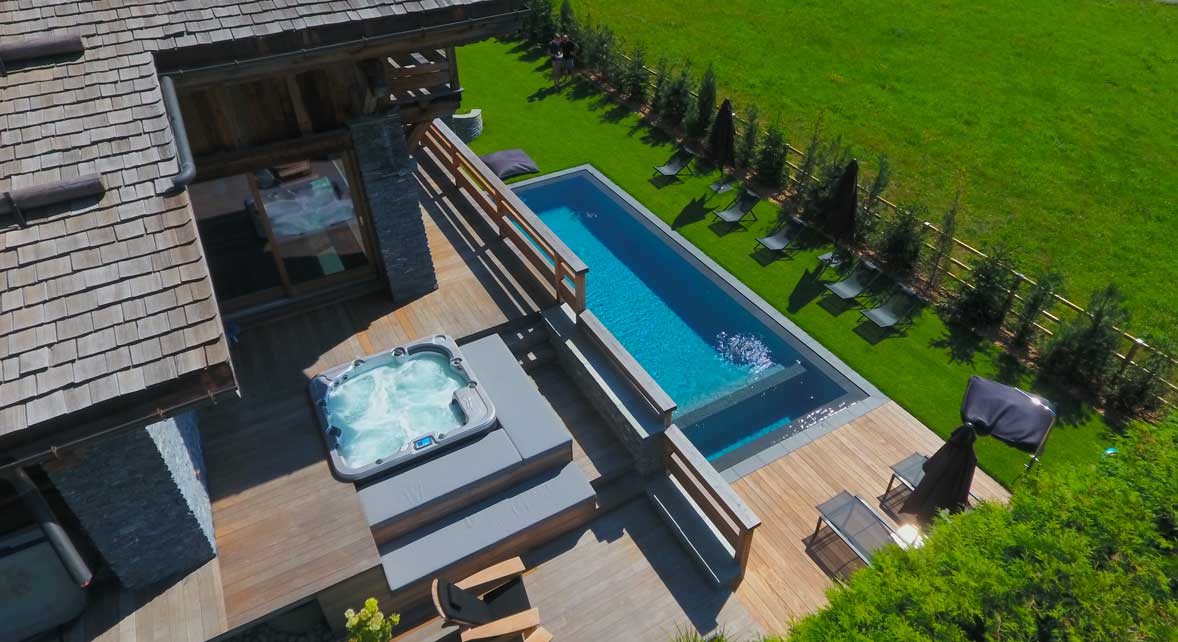 Located 5 minutes away from Demi Quartier, this splendid chalet can accommodate 8 people in its 4 bedrooms. In a calm and peaceful setting, Meg'Infinity offers a large outdoor space specifically designed for optimal relaxation: a large outdoors swimming pool, a jacuzzi, a sunbathing area in the grass and terraces for outside meals, the chalet also features beautiful views of the surrounding mountains. Just what is needed to recharge batteries on holiday. Meg'Infinity offers grand interior volumes, thanks to spacious rooms and high ceilings. The "plus" features of the chalet: an indoor gym, an extra bedroom to accommodate staff.
Pier Mount Apartment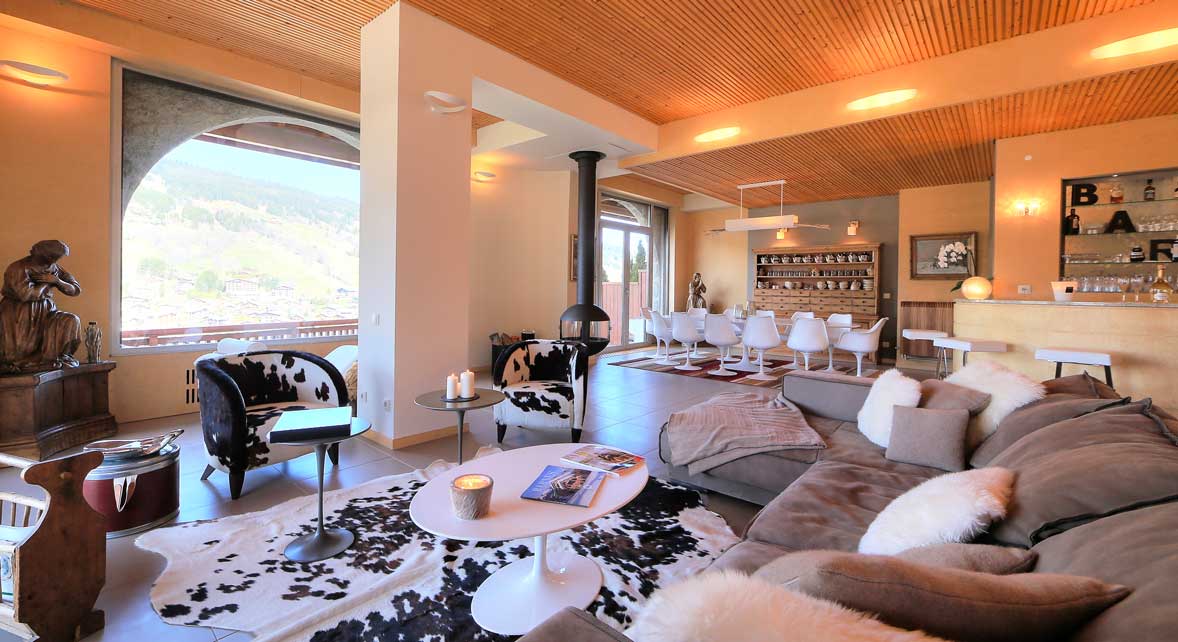 The ideal Duplex for village center lovers. Giving foot access to megève stores and restaurants, the Pier Mount apartment can accommodate a family of 8 with ease in its 4 bedrooms. An authentic contemporary decoration and large windows allow relaxation in a bright and restful atmosphere. Enjoy a huge and sunny terrace for meals or for sunbathing.
The Chalet des Sens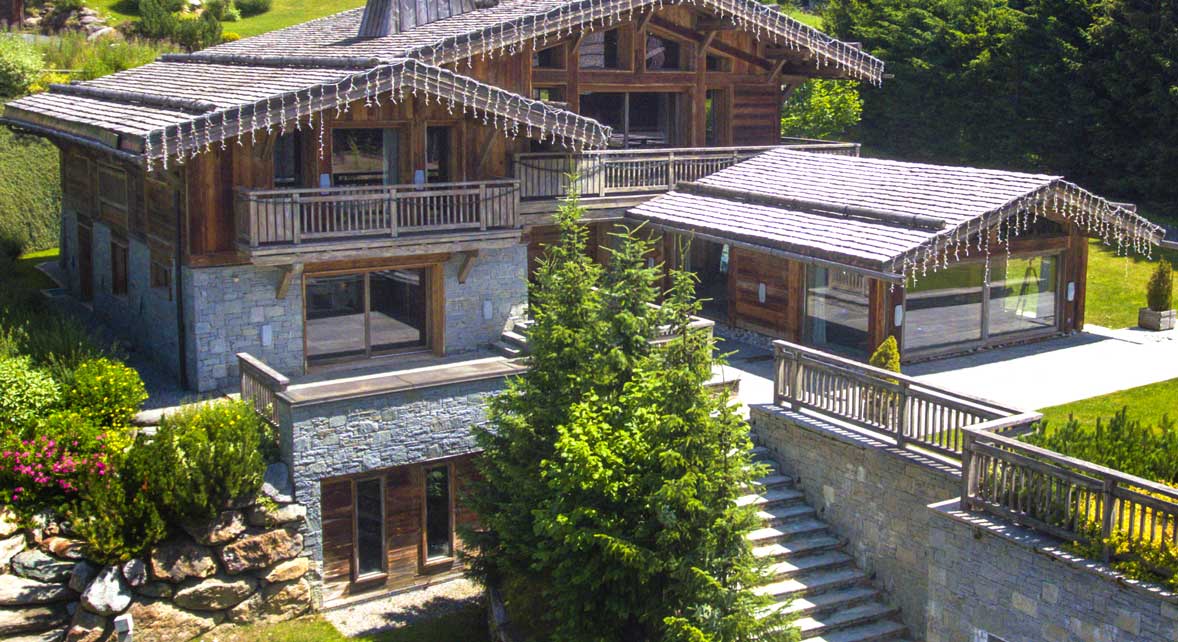 Located close to the Mont d'Arbois golf course and hiking trails, the Chalet des Sens is a unique property, due to its services, its location and its volumes. Luxury and comfort are the key words during your stay here: indoors swimming pool and spa area, large windows, a spacious garden and sunny terraces, the Chalet des Sens offers luxury finishes, with noble materials and pristine decoration. A truly prestigious property surrounded in nature, offering a peaceful atmosphere as much as many activities to enjoy. If this chalet alone can accommodate 14 people in its 6 bedrooms, it is possible to rent the Divinity chalet as well, linked to Chalet des Sens by the basement, in order to assemble a huge 11 bedroom chalet for the holidays.
Chalet AMLAPURA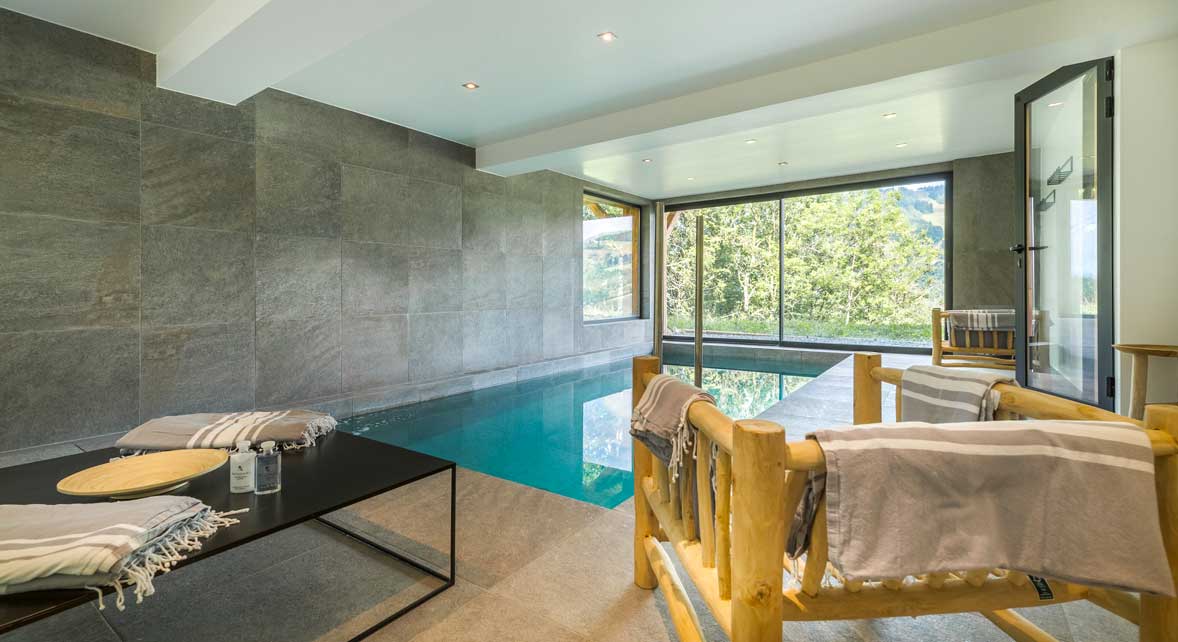 A contemporary chalet with pure and neat decoration, in a green and peaceful setting in Megève. Chalet Amlapura can accommodate up to 8 people in its 4 bedrooms during the holiday. Located apart from other buildings and surrounded by nature, the chalet shines by its exterior, which allows you to relax in the heart of nature, all the while being close to Megève. The indoors swimming pool adds to the comfort and holiday spirit of the Amlapura.
This summer, why not spend your holiday in Megève ? Contact your rental experts at the BARNES Megeve Agency to book your stay, and be advised about all the activities and experiences to be enjoyed in the mountains this summer.